Product Vision
60 million Americans live in the beautiful countryside of rural America, but as serene as it can be, there are some things that become slightly more difficult in the countryside vs. those who live in urban areas. Car buying is one experience that becomes increasingly difficult the further you live away from a city.
The first hurdle is the distance to get to a car dealership. Some small towns have dealerships, but many of those living far from an urban center have to travel as far as an hour or more to get to any car lot. When they get there, these can typically be small cities with limited supply as well, so those people are hopping from town to town, making the browsing experience alone a full-day venture.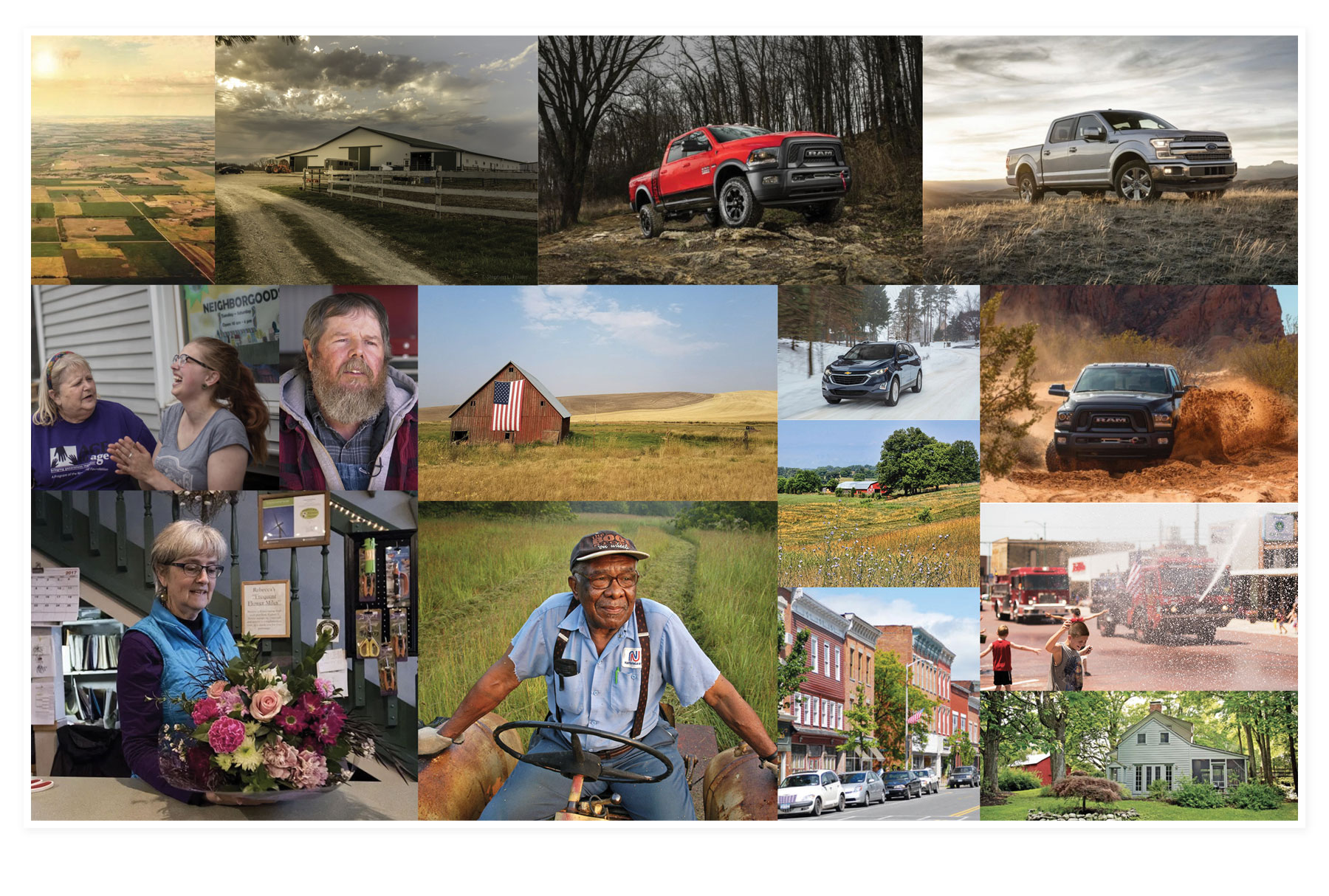 Additionally, small towns usually foster a greater sense of community and trust with one another. That personal connection is valued greatly by the rural working class and it carries over into the car buying experience.
Like many Americans, we typically think that car salespeople can often be dishonest and are simply trying to make as much money as possible without thinking of the real needs of the person buying the car. While that might be true sometimes, the reality is there are plenty of great people out there who sell cars by listening and valuing their customers needs.

The question is, how do we make car buying easier for working adults in rural America by combating the distance and trust issues with sales reps at dealerships? On the dealership side, how do you convey that your people are trustworthy in order to break through that terrible salesman stereotype?
Personas
Having lived in rural Upstate New York for many years and still having much of my family residing there, I was able to create personas based on real-world experience and struggles that I've actually lived or observed myself. Additionally, the interviews I did with working adults in that area helped bring out an even deeper level of empathy on the particular topic of car buying.
User Journey
The user journey is a little different for Rotor since two big benefits will be: the vehicles are brought to the buyer for a test drive (rather than having to drive miles to the dealership), and financing can all happen through the app (cutting out the "finance manager" back-and-forth). There will be more details on how the app and experience work, so stay patient as the project is wrapped up. Meanwhile, here's a sneak peek.
Brand & Identity
It's important to begin the steps of the visual branding for Rotor, so the process of creating the identity has already begun. After gaining an understanding of the people in the beginning of the process, it was now important to understand the types of brands they're exposed to. Additionally, it was important to find out how the Rotor brand will stand up against the more iconic styling of rural American companies. If something feels too urban or Silicon Valley-ish, the who look of the brand wouldn't resonate with the targeted rural audience.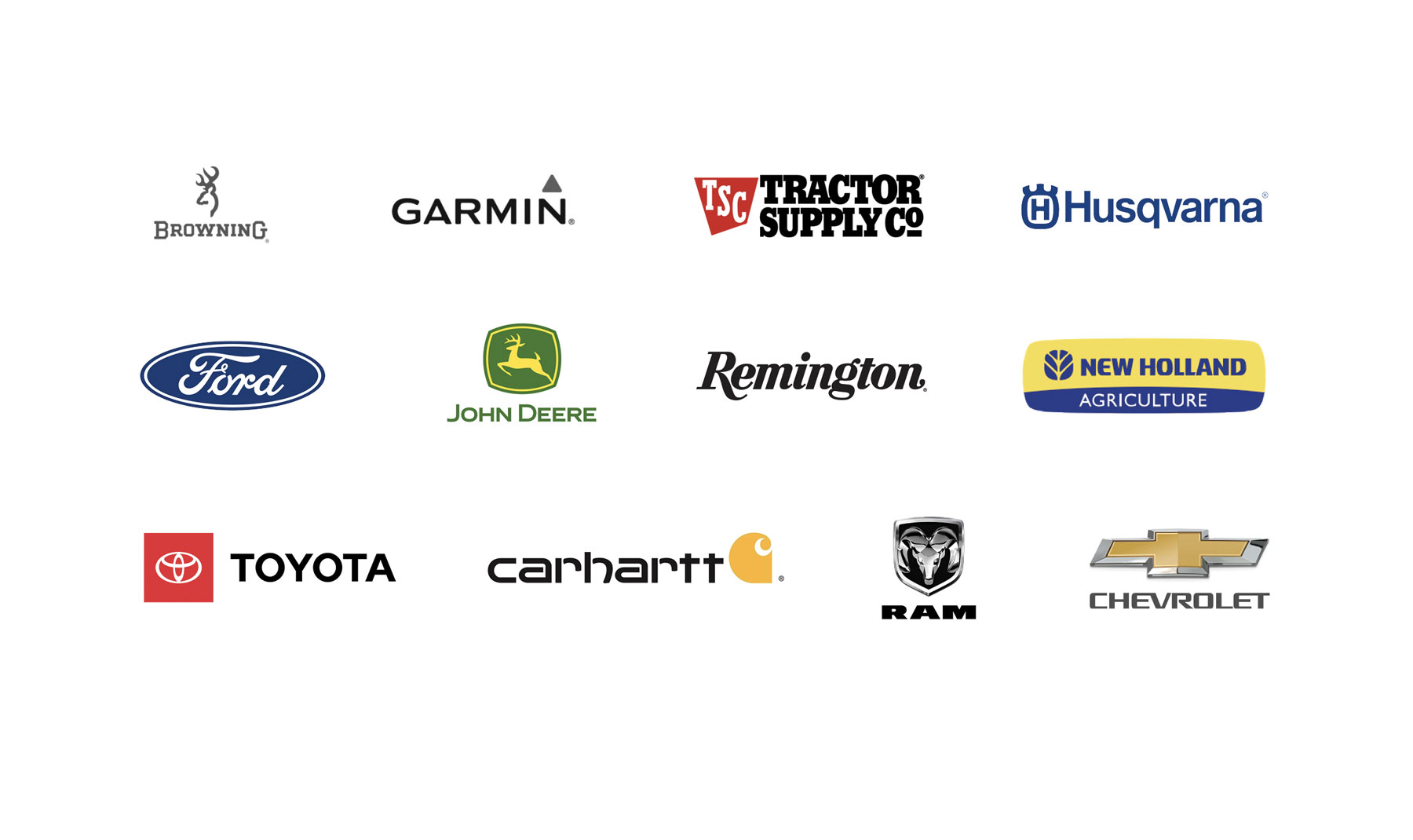 The logo itself is near completion and takes a bold approach resembling the familiar industrial and agricultural brands. Paired with a semi-vibrant color palette taken directly from the landcapes or rural America, the combination of color & form will appeal to both men and women - avoiding pitfalls of looking too elegant or too rough around the edges.
More to come!
As mentioned before, this whole project is still in progress. Next I'll start to reveal the final wireframes for specific areas (after early user tests are done), as well wrapping up the user flow for all parts of the app. I'll also reveal more of the experience of using Rotor itself - it was just too soon to show you now. Get excited and follow me on the socials if you want to see more live updates, otherwise check back later for the final project.